You do not need to see a General Practitioner for a radiology referral; however, our therapist will work with your doctor if further tests and specialists are needed.
As well as in-clinic consultations, Body@Boronia offers the convenience of Telehealth Consultations for Exercise Physiology, Myotherapy, Osteopathy and Podiatry. Telehealth Consultations allow our therapists to support and monitor existing clients, and to advise new clients via an online appointment.
Telehealth Consultations provide an easy way to see your therapist when you are unwell, unable to get to the clinic, or for unique times such as during COVID-19 restrictions.
What is involved in a Telehealth Consultation?
Online appointments run similarly to an in-clinic consultation.
In the initial consultation, our therapist will ask for your medical history and discuss health goals and concerns.  Lifestyle information, including exercise, work, hobbies, and diet will be discussed.
Our therapist will ask you to perform certain movements or activities in front of the camera to determine your range of movement, quality of movement, postural factors, and restrictions.
Together, you will discuss the best action for your complaint and/or rehabilitation.
Further testing may be required. Our Podiatrists and Osteopaths can refer you for scanning such as an x-ray, ultrasound, CT scan or MRI.
An exercise program or other at-home advice may be prescribed.
The 1-on-1 consultations with our therapists are 1 hour for initial consultation, and 30-40 minutes (depending on modality) for subsequent consultations.
Group classes with our Exercise Physiologist are 1 hour.
Make A Telehealth Consultation Appointment
Call us on 03 9762 9445 to arrange an appointment
We will discuss your preferred method of Telehealth Consultation (mobile phone call or Zoom)
We will send health-related paperwork (via email or text) to complete prior to the consultation
New Clients complete our New Patient Form via our secure, online platform.
Prepare for a Telehealth Consultation
Submit health-related paperwork via our secure, online platform.
For 1-on-1 consultations, our preferred method is via PhysiApp
Physiapp to your device (mobile, tablet, PC)
PhysiApp a few minutes before your consultation. We will call you through the app, and you answer just like a phone call
For group classes, we use ZOOM
a ZOOM account (free) and familiarise yourself with the technology. ZOOM can be used on your smart phone, tablet, or computer. Your device will need a camera and internet connection.
you a ZOOM invite (via email) to join the group class.
on the link a few minutes before the appointment (enter Meeting Number and Password) to join the session.
Frequently Asked Questions
Telehealth Consultations Payment
For Telehealth consultations, payment is via credit card over the phone before or after your consultation. We will call you to arrange this payment securely.
Please call 03 9762 9445 or email regarding Telehealth Consultation questions.
Private Health Insurance Rebates and HICAPS
At Body@Boronia, we offer the convenience of on-the-spot Health Industry Claims and Payments Service.
HICAPS enables you to make easy, efficient on-the-spot private health fund claims for all services at Body@Boronia. On-the-spot claims reduce out of pocket expense.
HICAPS manages patients' health insurance claims and payments through a physical terminal installed at the clinic. It functions in a similar manner to an EFTPOS machine, communicating to insurers or the government, instead of financial institutions.
For same-day claims, bring your private health insurance card to your appointment.
Our therapists are affiliated with most registered private health insurance companies. Our services are claimable if you have extras or ancillary cover included in your policy. Please check your policy to ensure you are covered to see our therapists.
DVA – Department of Veterans' Affairs
Our Podiatrists, Osteopaths and Exercise Physiologists are registered to provide services to Department of Veterans' Affairs (DVA) Card holders. All other therapies are bulk billed.
Services covered by Veterans' Affairs card holders
Podiatry
diagnosis, routine maintenance, selected soft tissue surgery, and physical therapy on your feet. Treatment may also include the prescription of medical grade footwear, footwear modifications and orthoses.
Osteopathy
diagnosis, routine maintenance, treatments
Exercise Physiology
evaluations, observations, comprehensive testing and exercise, design and monitoring a take home program.
DVA Card holders need a referral from their General Practitioner to access our services. Some services also require prior approval from DVA to be funded under this system. There are specific restrictions that apply in certain circumstances such as Medical Grade Footwear eligibility.
In general:


For DVA Gold Card holders, DVA will fund all services that are clinically needed


For DVA White Card holders, DVA will fund most services if required due to an accepted war caused or service-related condition.


For more information about services available through the Department of Veterans' Affairs, check:
Medicare for Selected Allied Health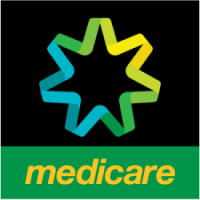 Body@Boronia treats patients referred by their General Practitioner under a Complex Disease Management (CDM) Plan, formerly known as an Enhanced Primary Care (EPC) Plan. Patients with a care plan are entitled to receive a rebate from Medicare for up to 5 visits per calendar year to allied health professionals. Osteopathy, Podiatry, and Exercise Physiology treatments are included in this scheme. Clients pay for the consultation at time of visit, and an electronic Medicare rebate is processed immediately.
If allocated visits are not used within one calendar year, they can be used in the following year.
What is the Process?
Bring to your first appointment: signed and dated referral from your GP stating which professional service is required, and Medicare card.
During the initial consultation, we will take a comprehensive health history, and then do a physical assessment.
At reception, you will need your savings/cheque account card with a PIN, and Medicare card.
You pay the full consultation fees. Then we will process the Medicare rebate into your savings/cheque account.
Check with our reception staff for current Medicare rebate.
Eligibility for Medicare rebate
To be eligible for the Complex Disease Management Plan, your General Practitioner must initiate the care plan at their discretion based on you having a pre-existing medical condition or chronic (greater than 6 months) ailment.
If you feel that you may be eligible to receive benefits under this scheme, please discuss with your GP or Medicare.
NDIS – National Disability Insurance Scheme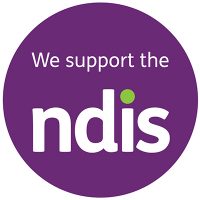 Proud Supporter of The National Disability Insurance Scheme (NDIS)
Body@Boronia is a proud registered provider of the NDIS. Participants registered with the NDIS who need support and treatment from our Allied Health Professionals, need to discuss with their case managers if they are eligible under the scheme.
As an NDIS provider, we can provide services under the following NDIS categories:
CB Daily Living
Improved Daily Living Skills
Assistive Technologies
We commit to:
Keeping you fully informed of the best treatment and support options available
Giving you choice and control over the delivery of our services
Working with you to help achieve your goals
Communicate with you openly and honestly
Where possible, assist and help you navigate the NDIS
NDIS and Podiatry
| Header #1 | Header #1 |
| --- | --- |
| Difficulty reaching their feet to cut toenails. | We can provide general podiatry care to relieve discomfort and prevent pressure areas developing. |
| Trouble lacing up shoes. | We can give advice and options for Medical Grade Footwear (MGF) with simple fastenings to aid in mobility and independence. We offer customisation to include things such as heel lifts and padding. |
| Poor circulation. | We can help supply and fit compression garments and hosiery. |
| Diabetes, arthritis, or neurological or vascular conditions. | We can conduct evaluations and assessments. |
| Foot deformities, abnormal gait patterns and biomechanical abnormalities. | We can assist with fitting and prescription of custom orthotics and various shoe inserts, aids, and equipment to assist clients |
| Foot deformities, warts, and ingrown toenails. | We can help with surgical evaluation, advice, and recommendations. |
NDIS and Osteopathy and Myotherapy
Our Osteopaths and Myotherapists can assist eligible clients with a range of treatments. Treatment benefits may include:
Alleviating walking difficulties due to pain and reduced range of motion from muscles and joints.
Reducing pain resulting from headaches, migraines, arthritis, muscle spasms (due to Parkinson's Disease, blepharospasm, Multiple Sclerosis), sedentary muscle and joint pain, neurological disorders, muscle disorders, and joint dysfunction.
Our Therapists may also provide information to help manage your condition, prescribe at-home exercises, tips to manage challenges, and suggest tools and aids to assist with everyday home activities.
Our Lymphatic Drainage-qualified Therapists can prescribe and fit compression garments where clinically appropriate.
NDIS and Exercise Physiology
Exercise Physiology is funded under
Improved Daily Living
of the
Capacity Building Supports
budget of the NDIS.  Our Exercise Physiologist can play a role in achieving your short- and long-term goals and works collaboratively with our team at Body@Boronia. Our Exercise Physiologists may be able to assist with conditions/injuries such as:
Progressive neurological conditions – Multiple Sclerosis, Parkinson's Disease, Motor Neuron Disease, stroke, traumatic or acquired brain injury
Spinal cord injury
Mental health – Post-Traumatic Stress Disorder, Depression
Pain management, fibromyalgia, arthritis/rheumatoid arthritis
Autism Spectrum Disorder (ASD), Asperger syndrome, Developmental delay that effects cognitive movement
Chronic fatigue syndrome
During your session, our Exercise Physiologist may provide:
Intensive bursts of therapy
Home Exercise programs
During your session, our Exercise Physiologist may advise on:
Community integration – public gym, work gym or hydrotherapy
Training family and support workers – tips on how to best support the client
Exercise equipment

Workcover


Have you been injured in a work or motor vehicle accident?


Do your injuries result in neck, back, shoulder, hip, leg, knee, or foot pain?


Do your injuries prevent you from reaching your feet, tending to your nails, or lacing up your shoes?


Do your injuries prevent you from performing work and home duties?


Do your injuries affect the way you walk, sit, move, or the shoes you can wear?


If you answered YES, then Body@Boronia may be able to help!
To see our therapists, please provide a valid, current referral from your General Practitioner, Workcover number and all relevant contacts details.
We aim to ease your problem and can provide relevant reports to interested parties as required. You will receive a comprehensive assessment, care, and guidance under the Workcover scheme.
A $30 fee is payable by you for each consultation. Balance of the consultation fee will be charged to your employer or Workcover. The administration fee is not claimable through Workcover or your private health insurance.
If you experience concerning symptoms, chat with our reception staff to make an appointment with one of our experienced therapists.
or complete our contact form