What is Remedial Massage?
Remedial massage loosens tense, knotted or strained muscles. This therapy relaxes strained areas and speed up the body's healing processes.
Our tertiary-qualified remedial massage therapist aims to locate the original pain source, tackling the cause of the problem and the symptoms.
Remedial Massage Treatments
Before treatment commences, our remedial massage therapist asks about your health, including any injuries or conditions.
During the remedial massage, you lie on the massage table covered with towels for warmth and privacy. Body parts not being massaged remain covered throughout the treatment.
Our therapist uses various massage and stretching techniques and pressure to ease tense and strained muscles and tendons.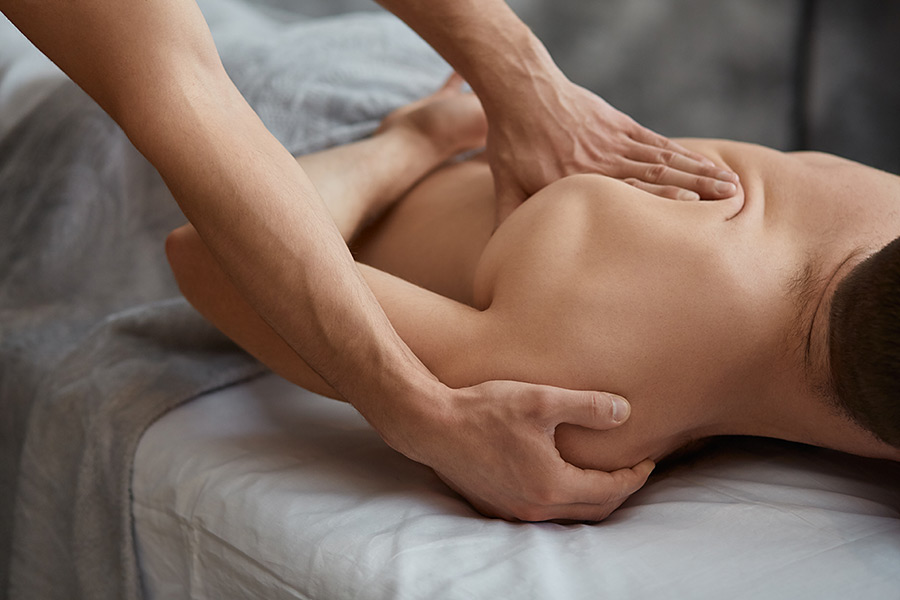 What are the benefits of Remedial Massage?
Remedial massage may increase mobility, repair muscles and tissues, and improve the natural healing process. Treatment may help with a variety of health issues, conditions, and sport/activity injuries.
Benefits may include:
Reduced or eliminated pain
Reduced muscle tension
Reduced stress & anxiety
Improved flexibility & mobility
Improved performance (sports & activities)
Improved recovery & rehabilitation