What is Oncology Massage?
Oncology massage is considered a medically safe and gentle form of massage. It is designed to assist the body cope with the symptoms of cancer, and the side effects of cancer treatment such as pain, fatigue, nausea, constipation and anxiety. Oncology massage may also encourage the body to produce platelets and white blood cells.
Oncology Massage Treatments
Our certified oncology massage therapists have specialist training via Oncology Massage Limited. OML trains massage therapists for the Olivia Newton-John Cancer Wellness & Research Centre and created techniques based on research results.
Before treatment commences, our oncology massage therapist asks about your health, including any treatments you are completing. Massage can be done with oil/cream to the skin or through clothing.
During the massage, you lie on the massage table covered with towels for warmth and privacy. Body parts not being massaged remain covered throughout the treatment. You are positioned for your utmost comfort.
Our therapists use gentle massage and stretching techniques and adjust pressure and stroke to deal with any side effects their patient may be experiencing due to treatment. Our therapists know where on the body it is safe to massage and know how to work around surgical sites.
The Oncology Massage therapist has an important role to play in educating clients on self-care and early intervention if they notice changes in their body.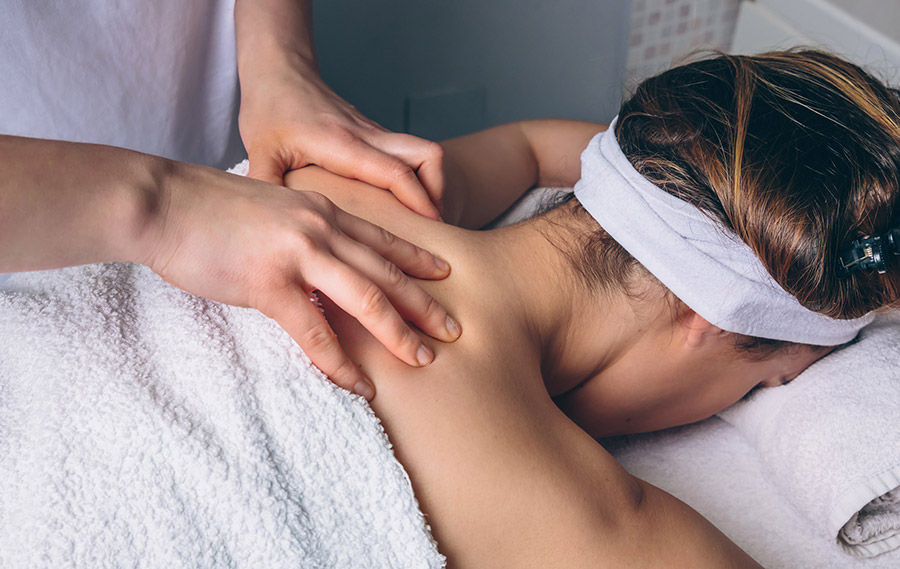 What are the benefits of Oncology Massage?
Oncology massage may reduce the side effects of conventional cancer treatments such as pain, anxiety, shortness of breath, fatigue and chemotherapy-induced side-effects such as numbness, tingling and sensitivity to cold in hands and feet.
Types of cancers that may benefit from oncology massage include:
Bone cancer
Lymphatic cancer
Hormonal cancer
Leukemia
Skin cancer
Training completed by our practitioners is suitable for care of clients with all types of cancer.